16
« on: 25-12-2012, 03:12:29 »
So I've had 3DsMax for a while and never really modeled anything with it/ even knew how to use it
but I always wanted to try. So I took a look at a bunch of beginner tutorials (even made Toddel's house tutorial) and decided to see if I could even make something resembling an object that I could then UV and texture later. (Maybe if I learn to model well eventually and tweak this it could even be added in
, who knows)
I made this regardless of any poly count vert count etc... I just wanted to make something that looks like the picture.
So very basically I started with simple shapes (boxes, planes, cylinders, tubes) and kinda mashed them together to make the shapes. This is probably not the most efficient way of modeling, and it's def. not the most optimal way, in terms of making things that could be used as a game asset.
For one the shapes aren't all attached to one another, they're just floating in space in the spots where they should be, and secondly they have faces that dont face outward. aka faces that wouldn't be seen in a game and therefore just take up space. These are all just results of modeling with objects and putting them together like this. Instead of say planer modeling, that I've seen a few tutorials of. But that seemed like it'd be better used for more complex shapes. Whereas this is pretty much a cylinder at its most basic.
What I'm really wondering is if this is an acceptable way of beginner modeling? Is this a good way to start? To throw objects together and then later go and delete the interior faces that won't be seen? (and then further optimize it so that it fits the constraints of the game engine etc.)
That being said I started with the B4 Italian Anti Personel Mine. The reason for this; I found some good front, back, top, references of it on the internet and it looked to be pretty basically shaped. Something I could throw together with a few of the basic shapes in 3DsMax. (also, I thought it'd be cool to eventually throw this into FH2 myself to replace the S-Mine for Italy
)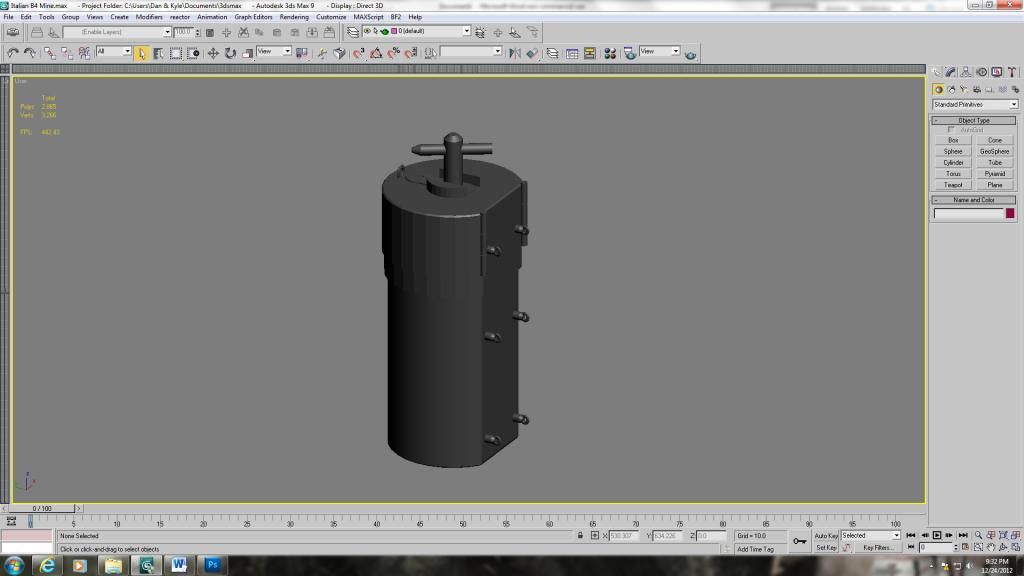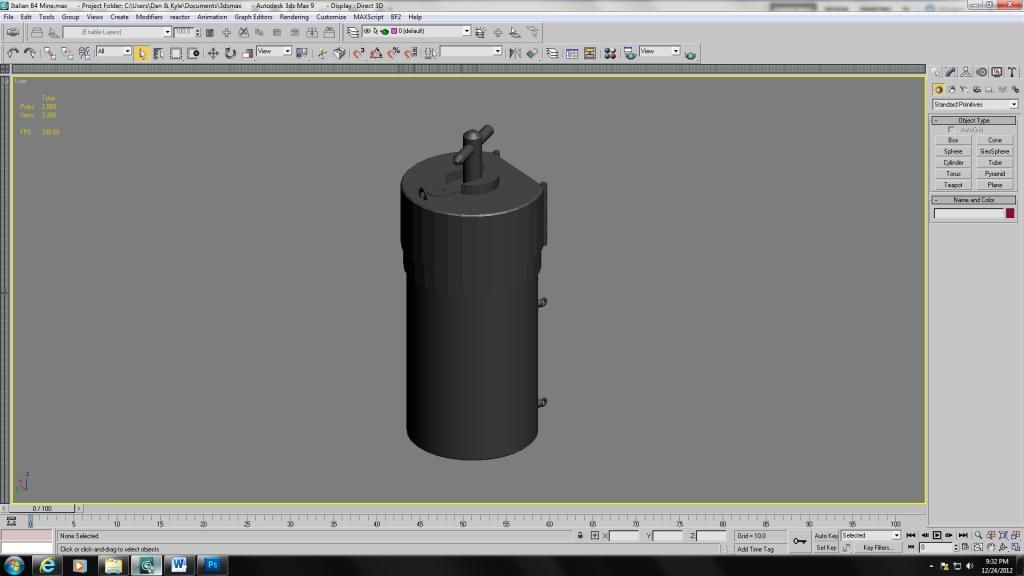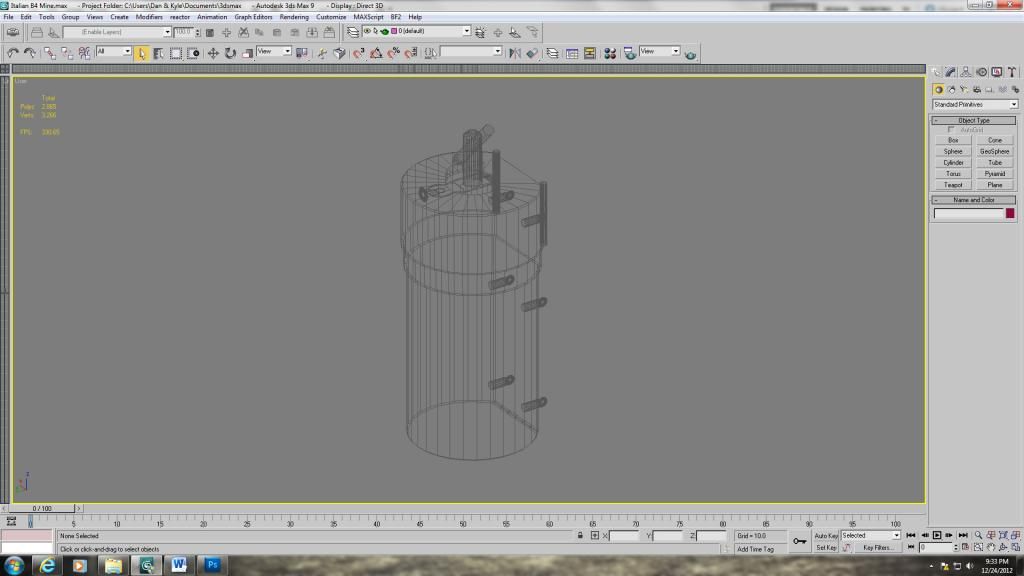 And here's the main reference photo I've been using
http://www.germanmilitaria.com/OtherNations/photos/C14555.html
I'm in no way saying that this is close to finished, in fact far from it. This is still very WIP and I'm just looking for feedback from the community or maybe even some devs as to how to move forward from here. Ik alot of you guys can model and know some good tips, tricks etc. Like I said this is my very first real model that I'm just starting out with
UPDATE
Well since my internet is playing up and I can't play FH2 right now :p I finally got around to making some managable UVs and skinned it.
Just throwing another WIP on here for now, I'll get some proper renders after I play with the spec and normals a bit.
So I've pretty much got the spec and normals done and here's how it looks.
Spec and Normals are alot more noticable in a real time renderer, but in all I believe it came out pretty well.
It's INGAME! After hours of tutorials it's finally ingame. Aside from some scaling issues and using the smine animations it's ingame and working properly.